Break out your hats and mark the day. Last year on November 21st OUS Chancellor George Pernsteiner and Board Chair Matt Donegan came down to UO with their ultimatum. Lariviere refused to resign, so they fired him on instructions from Governor Kitzhaber.
Nigel Jaquiss broke the news
on the 22nd.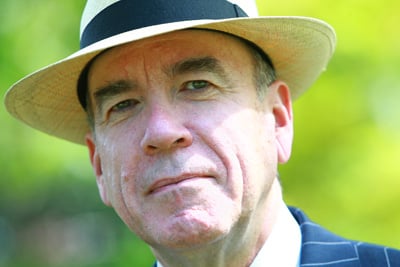 Phil Knight said it best:
"It deeply saddens me that some people in power in our state continue to drive Oregon into a death spiral with their embrace of mediocrity. It's yet another application of Oregon's Assisted Suicide law.
And in case words aren't enough Knight's "Oregonians for Higher Education Excellence" PAC now has
more than $400,000
in reserve, ready to buy whatever legislative votes are necessary to get UO its independent board - probably with no faculty representation, unfortunately.
Some of our many posts on this sorry episode in UO history:
KEZI interview with Kitzhaber and excerpts from the OUS Portland firing meeting:
The Faculty Assembly meeting:
Dr. Pernsteiner has
scrubbed the OUS minutes website
of any mention of the
angry
11/28/2012 public meeting with the OUS board and the UO faculty and alumni. Nice try, but UO has posted the full video on Youtube. Everything except what happened in Paul Kelly's secret bathroom caucus, right before the official vote: